This will be our 4th annual fall Club Brew Day, and the third that will feature the famous Dark Matter Imperial Stout.
Brew Day will last from 8 am until approximately 3:00 at Keith's house in Milpitas. Email moresimcoe@sudzers.org for address/directions.
I'm attaching a copy of the (updated) recipe for your enjoyment and future use.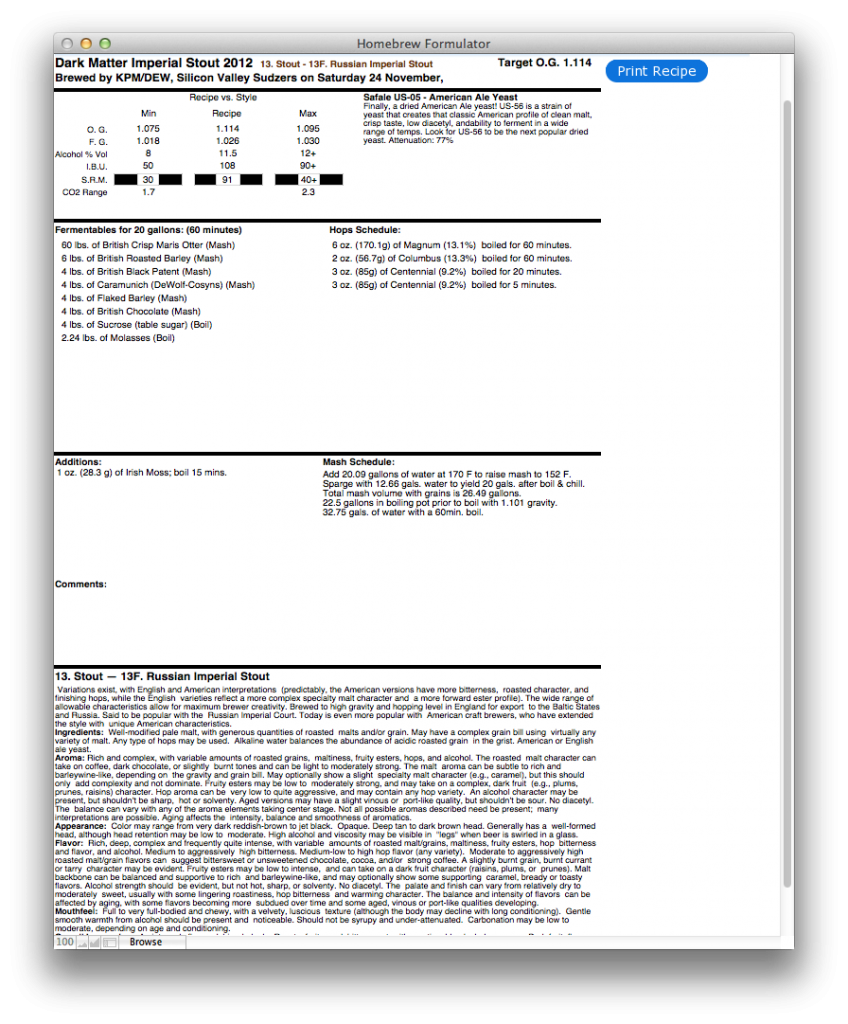 We have borrowed Dan R.'s giant cooler mash tun and 26 gallon brew kettle, so we will be doing one massive brew instead of two separate 10 gallon batches.
Everyone is encouraged to bring food and/or beer to share. You can RSVP at https://www.facebook.com/events/489051504467747/